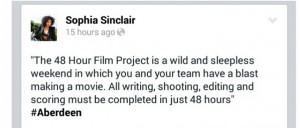 I've been asked to do the 48 Hour Film Project in Aberdeen! It is the first time the 48 Hour Film Project has come to Aberdeen and coincides with the first EVER Aberdeen International Film Festival. For those that don't know what the project is, it does exactly what says on the tin! We must make a short film in two days. The 48 Hour Film Project is a worldwide competition, which has been running for 13 years. There are local prizes within each city, the films will be shown in a local cinema at a screening night and the overall winner then goes onto being judged internationally. Each City's winning film will be screened at Filmapalooza, the Official awards weekend. There is an International grand prize of $50,000 and 10 of the best films are screened at  the Cannes Film Festival's Short Film Corner in 2015. We receive a prop (Salami sandwich), genre (Thriller/suspense), character (Lionel or Lucille Denwood- University lecturer) and line of dialogue  (What are you planning to do with that?) at 7.30pm on the friday evening and have to submit the film at 7.30pm on Sunday.
The team 'Aberdonian Artifacts' consisted of Andy Birkett (Producer/Director), Ben Seivwright (Cameraman/Sound/Crew), Amy Melvin (Crew), Tom Simpson (Sound/Crew), Johnathan MacDonell (Actor), Ryan MacFarlane (Actor/Cameraman), Austyn Robb (Actor)
We were thrilled and started brainstorming immediately, Andy had already researched locations and so we just had to think of a storyline. We decided not to work with a script as it was more efficient. We were also required to film one landmark in Aberdeen, due to it being the first time the competition has taken place in the City. At 2am we finally had our story and locations in place for filming, with a 6am wake up call it was going to be a long day ahead.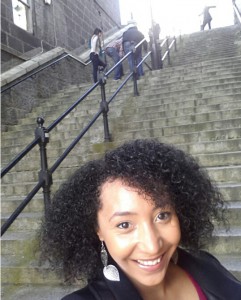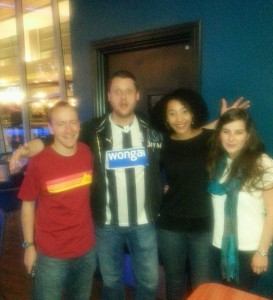 8am the next day, I was running for my life, filming the chase scene around the City. My character was the lead Lucille Denwood. Filming was fun but at the same time we were constantly aware of time looming over us and had to keep it moving swiftly.  Aberdeen is a fantastic city to film in, with the cobbled streets, the University of Aberdeen, a beach, brilliant architecture and of course surrounded by granite. We were spoilt for choice really. We managed to film at the University of Aberdeen, which is also famous for it's wedding ceremonies at the weekend. It was great to be a tourist and see the sights whilst filming simultaneously. I really loved the fact that local people of all ages and passer-bys gathered and waited near the church entrance to watch the newly-wed couples walk out together as a married couple, it's a tradition that hasn't died here.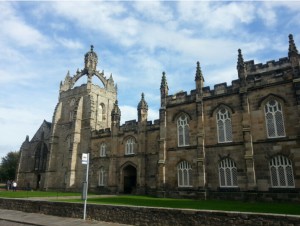 We also had a fantastic endorsement by Andy's boss who conveniently owns a McLaren 650, which added a bit of excitement to filming, causing people to crowd round and pull out their phones to record it and take photos whilst he sped up and down. We finished filming outside just before sunset, around 5.30pm and then we had to film the last shot indoors before the editing began throughout the night! At 10.30pm we had managed to film practically everything, leaving Saturday night and Sunday for editing and any last minute shooting.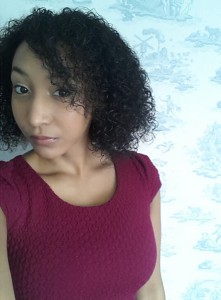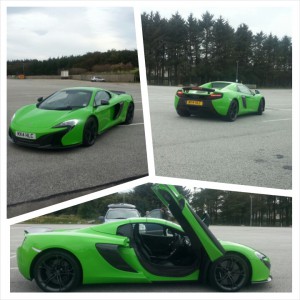 The editing process was hilarious at times, we found the most disturbing scene the funniest and I think delirium hit everyone at some point. We all got on so well and there were no arguments or tension, as you may find in such pressurised, tense, time-driven circumstances. I left Andy, Ben and Amy editing, to sleep at 3.30am, only to wake up 7 hours later only to find them STILL in the same positions! Lucky me eh? I think they must have cught an hour or two of sleep. Although I actually felt like I had done a serious workout from the action-packed day of filming the previous day. However after some last little bits to tidy the piece (score/credits), we completed it and handed in the film 'Cold Slice' on time.  I don't think Andy's eyes have been the same since, poor guy!
Now the question is.. WHAT DO WE WIN?!