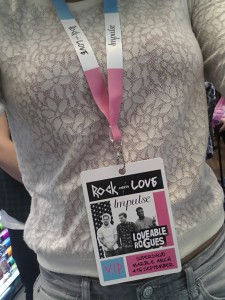 I was fortunate to attend the Impulse Love and Rock launch at Superdrug Marble Arch this week and the brilliant British band Loveable Rogues did a fantastic set. You may remember Loveable Rogues from Britain's Got Talent, where they reached the final in 2012. Consisted of Londoners  Eddie Brett, Sonny Jay Muharrem and Te Qhairo Eugene. The group were snapped up and got a record deal with by Syco, Simon Cowell's record company after the competition ended. After a year, they teamed up with Alex Katter of Gravity MGMT after being dropped by Syco Music.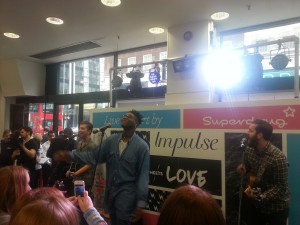 The set was a mixture of pop, rock and reggae, they also included a covers  such as Avicii's 'Wake me up' and the popular 'Rude' by Magic! as well as some of their original songs. 'Lovesick' went down especially well with the fans. The crowd consisted of bloggers and specially selected fans, some who had travelled from outside of London just for the occasion. Keeping the energy high, and switching between playing the guitars, singing acoustically to jumping around the stage and having a great time, the Lovable Rogues know how to put on a show. I love the way they switch between so many different genres of in their music and throw in a rap here and there; showing there are many strings to their bow. Lead singer Te's vocals were incredible, they all have great voices but at times it felt like he took us to church! They have a real British sound, with remnants of The Streets, Ed Sheeran about them but with vocals that give them an edge.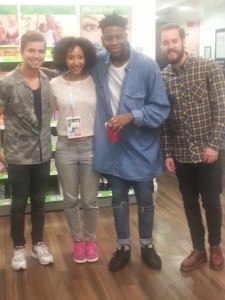 Afterwards I met the band and had a little chat. They're so lovely, really down to earth! Check out highlights below.